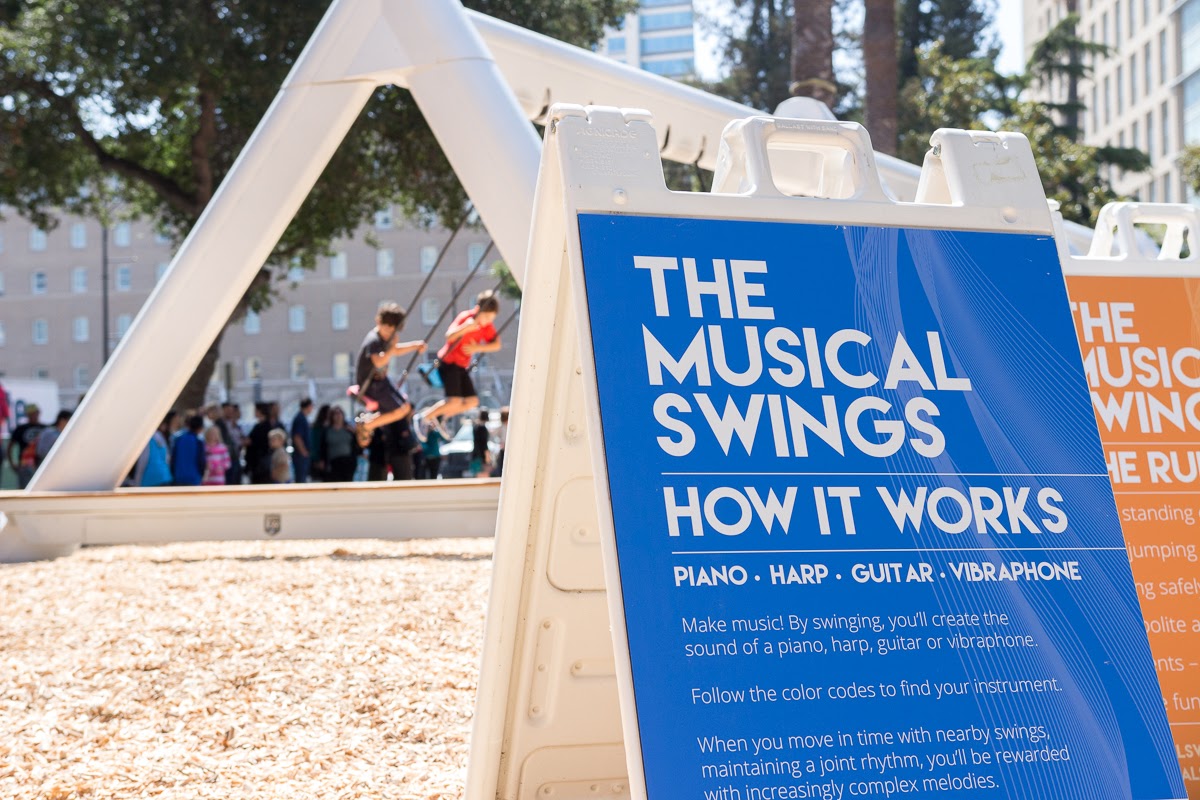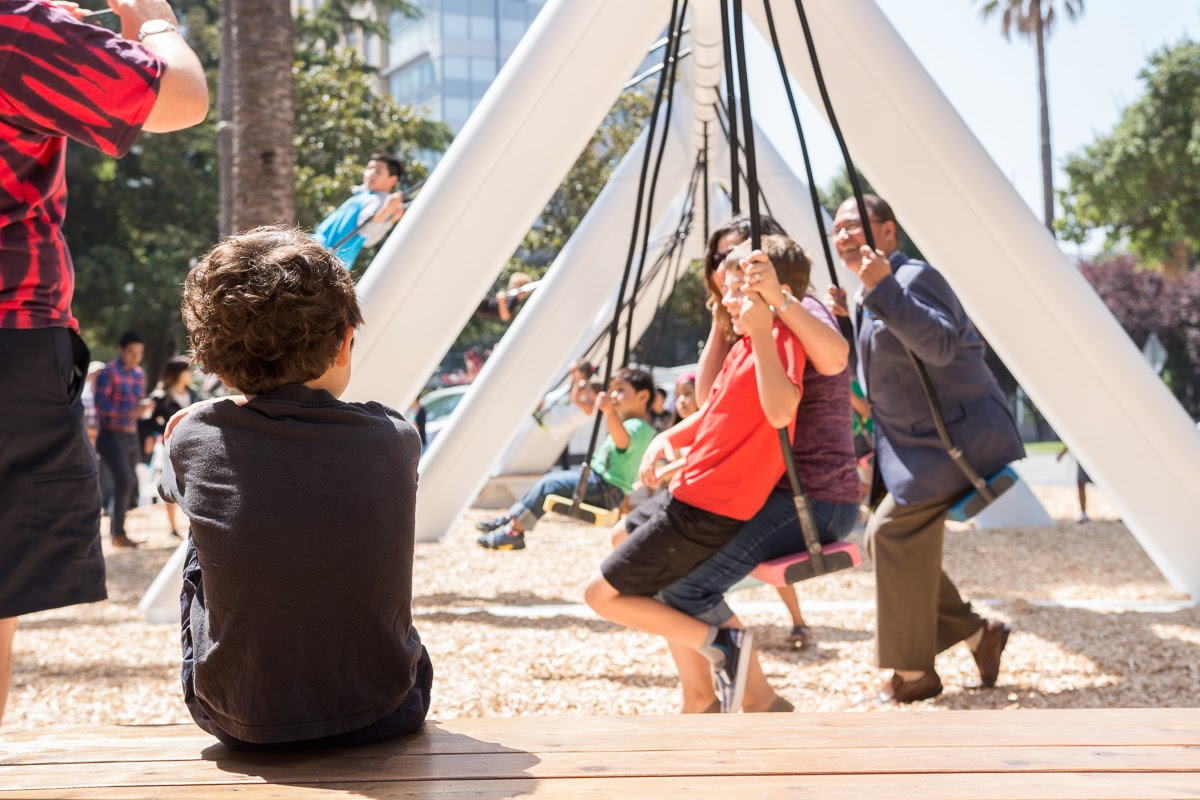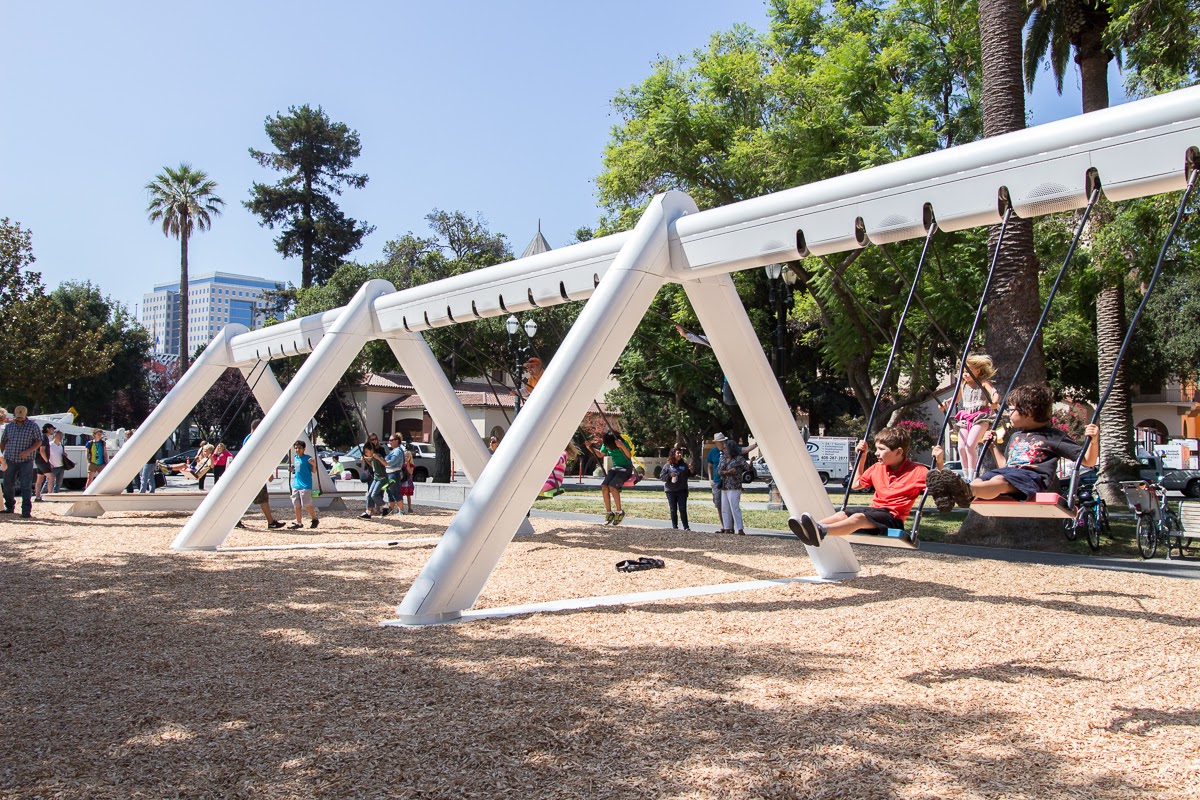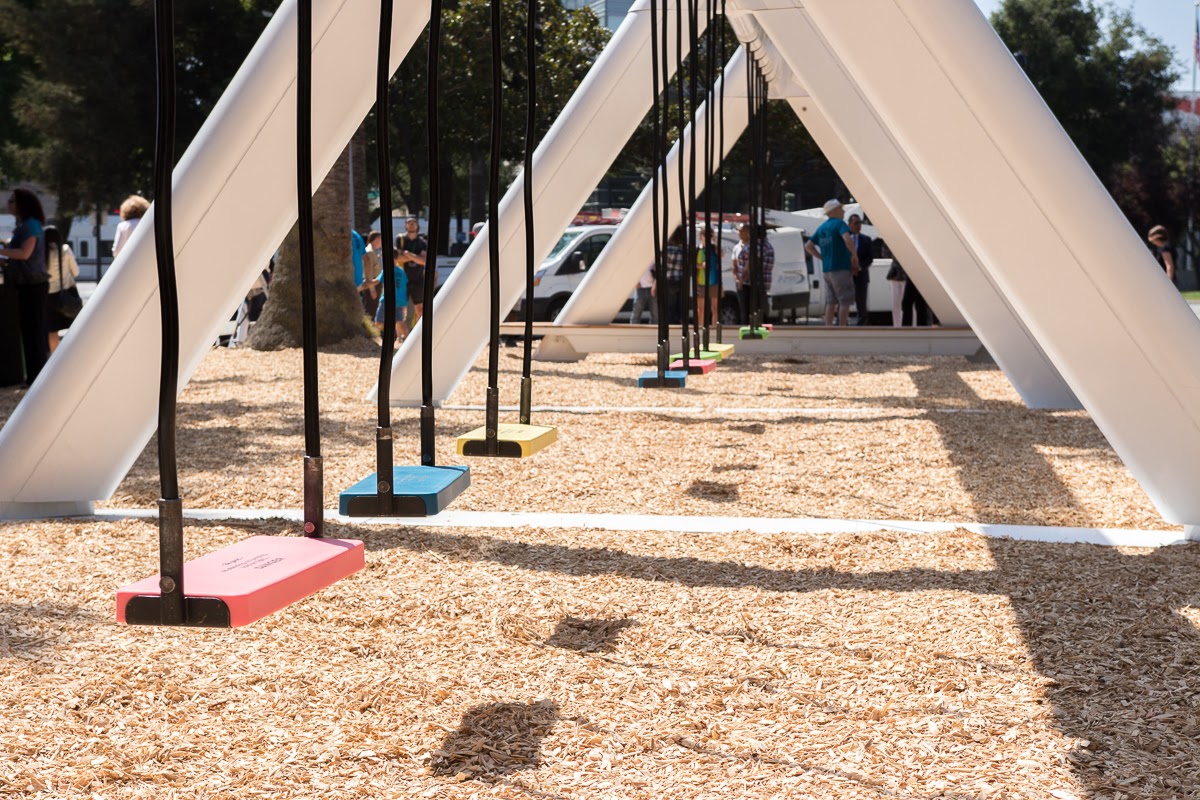 August 4 to October 2, 2016
10am to 10pm daily
194 S Market Street, San José, CA 95113
FREE
Join us! Help Volunteer With The Swings.
The Swing Team ambassadors are responsible for answering questions from visitors to The Swings and supervising the swings while they are in use. These volunteers will receive training on the the art installation and how it operates.
 
If you would like to join us to help make this a great experience for all downtown visitors please email volunteer@sanjosejazz.org
Our 2016 Tour Ends With Two Months In Silicon Valley!
For two months, The Swings will be activated in the heart of downtown San José at Plaza de César Chavez. The plaza is between The Tech Museum of Innovation and the Fairmont Hotel, near the San José McEnery Convention Center. During The Swings' stay in San José, the park will also be hosting the San Jose Jazz Summer Fest and other special events.
For parking suggestions, visit Park SJ.
Created by Montréal-based interaction design studio Daily tous les jours, The Swings is a free interactive art installation in which each swing emits the sounds of a different instrument, and the participants can change the note depending on how high they swing. By swinging together, music ensues. The Swings brings people together and creates a place for play and connection in the heart of downtown.
Rules for Swinging
The Swings is a new media art installation, not a playground.
No standing on the swing

No jumping off

Don't swing too high

Be polite, take turns

Parents – watch your children

Have fun!
Peak Times: During peak times, participants will be limited to 5 minute turns inside The Swings area.
San Jose Sponsors
Special thanks to all of the generous donations and tireless support of our partners for making the presentation of The Swings possible:
City of San José Office of Cultural Affairs
City of San José Parks, Recreation & Neighborhood Services